A simple, affordable and all inclusive education bundle to facilitates your efforts by supporting BYOD, remote student attendance, real-time access to content, live collaboration on the same content and much more.
Increase the potential of every lesson
Education has never been made this easy! All of your education collaboration tools are right here. Video, audio, web conferencing and whiteboarding on a large format touchscreen with camera, speakerphone and keyboard – for conference, board and class rooms.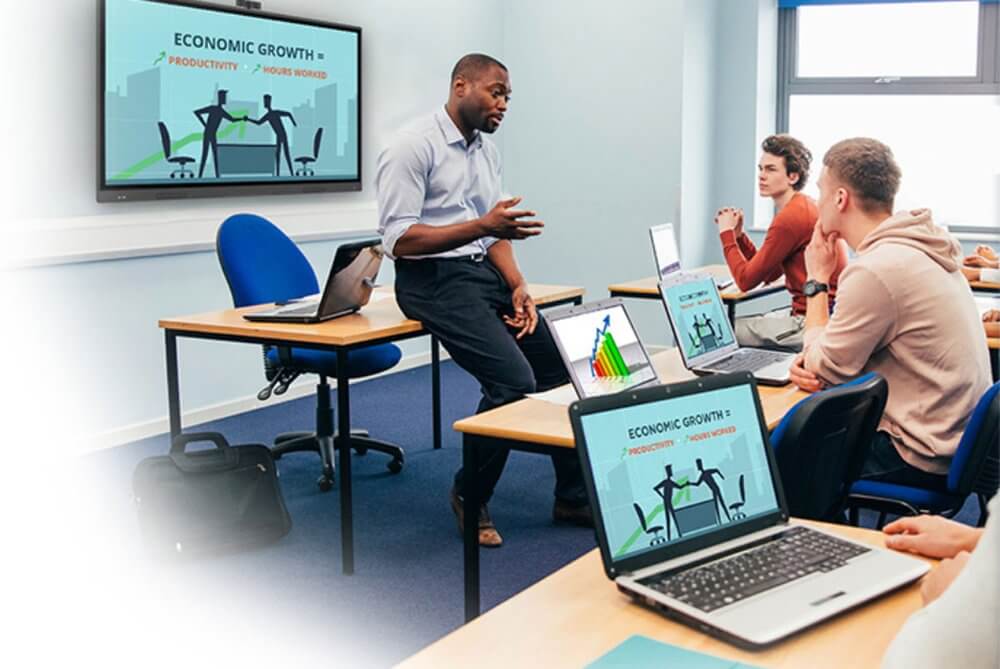 Distance Learning
Teach, present, train or brainstorm with your students anytime from anywhere.

Affordable Innovation
High quality, affordable, Plug & play, quick install and low-cost ownership for everyone.

Fundamental Apps
End to End solution deliberately built with just the features teams and teachers use most.

Ultra Compatible
Easy integration into your existing collaboration tech portfolio from hardware to software.

Support
Unlimited support and training from dedicated AdcareIT Technical Team.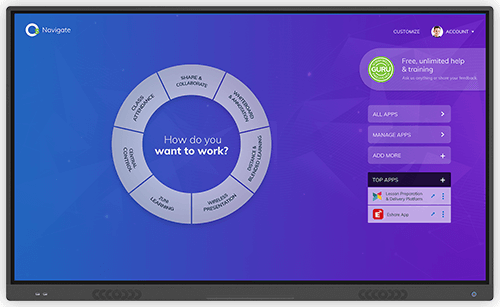 Hardware / System
4k whiteboard infinite display, which can naturally zoom in and out of pictures, web pages, videos, and documents
High-precision touch, support 2.0mm fine recognition, fine pen tip, smoother writing experience
Support any signal source annotation function, which can be switched at any time
Support multi-screen projection, adapt to multiple devices to achieve simultaneous interpretation of 4 pictures
Comes with a Bluetooth module, which can be flexibly connected to a Bluetooth speaker
Download the apps you want with Android 8 and Google Playstore
Choose from 3 screen sizes that include 32GB, 4K UI, 10-Watt speakers, blue light filter
Software Bundle For Education
OneScreen Hype: Browser-based video conferencing and collaboration, 50 licenses
OneScreen Annotate: Up to 10 users work together in a shared whiteboard space. Easily exchange and annotate content in real-time
OneScreen Attendance: Efficient and secure student attendance management
ZUNI Learning: All of the best, free, online lessons & resources in one place integrated with Google Class
OneScreen EShare: Share, mirror, and cast devices/screens or applications wirelessly
OneScreen Central: Centralized screen control, emergency notification, software upgrades & more
OneScreen Navigate: Centralized & customizable product navigation from a home screen
Unlimited multi-party calls with up to 50 participants
Up to 49 ad-hoc participants using Google Chrome, SIP, or H.323 platforms
Universal meeting scheduler for WebEx, Adobe Connect, and Audio Conference
Multi-camera support for capturing different angles in large meetings and conferences
Save and record your work on cloud or local servers
Share, mirror, and cast devices/screens or applications wirelessly
Secure instant messaging and exchange of files
Convert voice to text with real-time transcription
Full access to Android apps and Google Play Store with multi-user login support
Write on any content, save, transfer via QR code or email
Support
Free unlimited training with the Adcare Tech team
Free unlimited Adcare tech support
Bringing Collaborative Learning To Life
Lesson Planning Tools
Lesson software that easily integrates into your existing lessons
Build new lessons in real-time using multiple file formats
Share and save lessons for student access any time
Easy Presentation & Capture Tools
One-click access to your network and the web
Drag and drop files
Record and save classwork sessions
Student Interaction Tools
Student polling and voting
Student-to-student screen and idea share
All students share one classroom screen
Students can be in class or interact remotely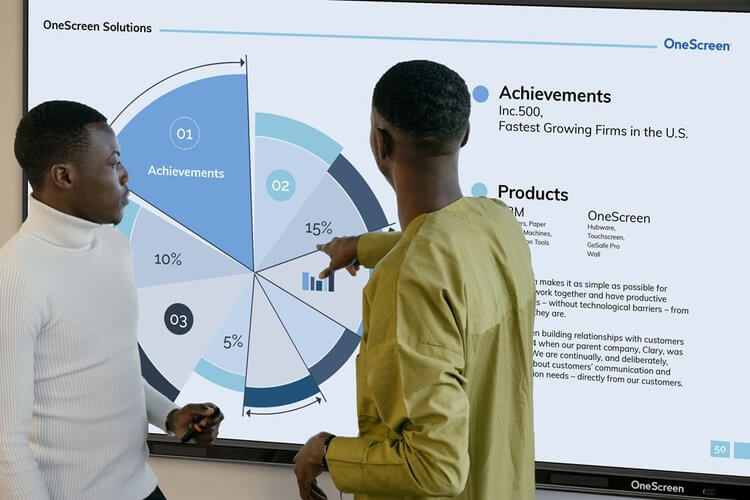 Advanced Distance And Blended Learning Capabilities
Lessons available with or without you
OneScreen captures, records and saves all of your lessons.
Vacationing and sick students stay caught up and less stressed.
Personal login so all teachers can set up their own OneScreen hub.
Rethink your approach to sick days
Help students lower their stress levels when they miss class.
Spend less time on catchup with students that can't make it to class.
Or, easily bring remote students into class via video or audio to view, attend and take part in the lesson.
Knock down those classroom walls
OneScreen is always online, so live events coverage is one click away.
Anytime access to real-time news content that provides rich learning content.
Instantly dial in guests, regardless of the communication platform they use.
All-In-One Interactive Video Collaboration Solutions For Education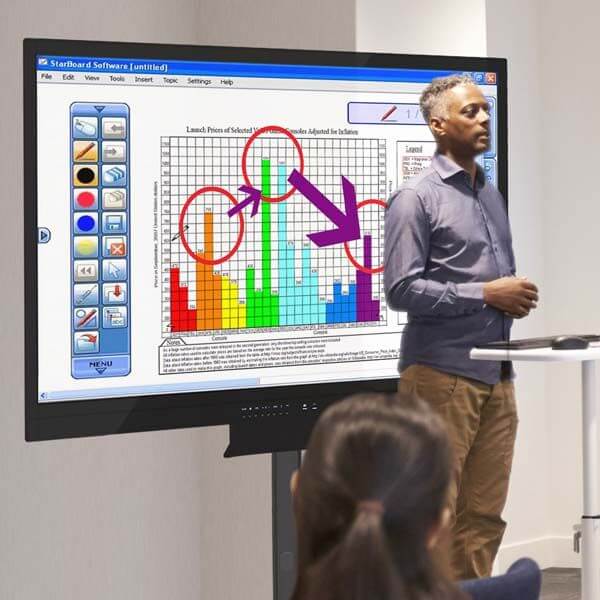 Get The Hardware
Best-in-class smart screen, onboard PC, 1080p HD camera and wireless keyboard, 55″, 65″, 75″, 86″ sizes
Get The Software
Distance learning, ZUNI Learning lesson planning & teaching resource integrated with Google Classroom, annotation, share, stream, whiteboard, Google Play Store & more
Get The Help, Training & Support
Free, unlimited help & training from the dedicated AdcareIT team