Now more than ever, technology is proving to serve as the best conduit for effective classroom education and efficient communication among students, teachers and school staff. State-of-the-art interactive whiteboards, smart screens and specialized software provide unlimited visual tools that improve on existing teaching, learning and collaborative techniques; thus bridging the geographical gap between learners and their tutors and igniting synergy and creativity in the classroom.
While there has been significant advancement in education technology, none has come close to provide an innovative, affordable, end to end solution such as Onescreen Hubware for education. Onescreen is an innovative education technology that helps solve a lot of existing challenges in the education arena, while at the same time making the education experience fun, interactive and exciting for learning to take place. Onescreen provides a focal point for all multimedia in the classroom giving your teachers and students a glimpse of the new connected world, where people work anywhere, any time, on any platform and in any environment that makes sense for them.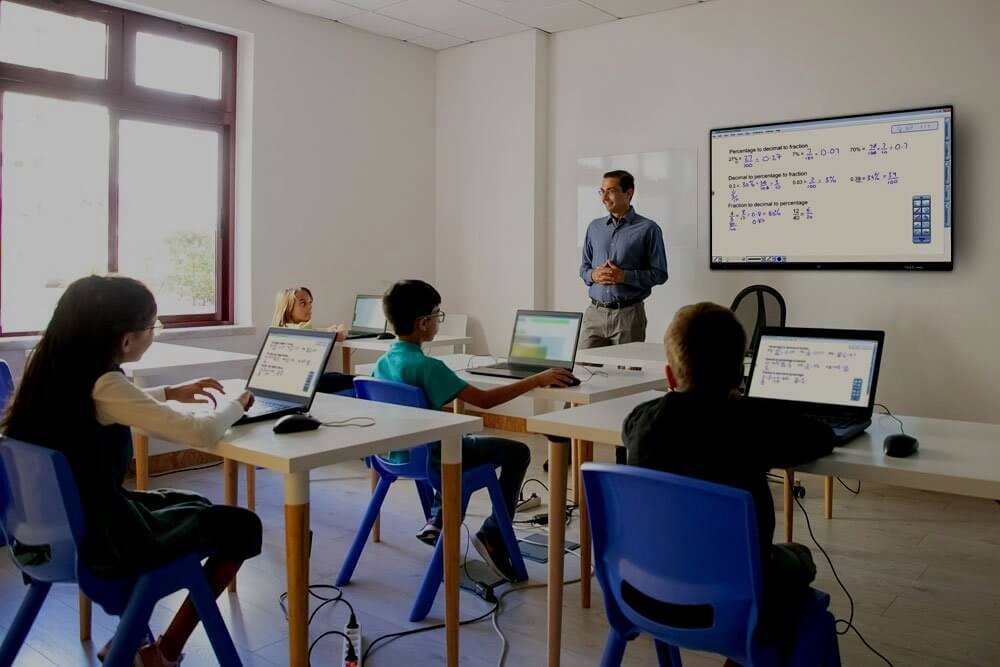 A SOLUTION THAT WORKS FOR TEACHERS
With Onescreen teachers are able to actively engage learners in the physical class or remotely simultaneously, allowing learning to take place anywhere without any geographical barriers. Teachers can run tests, quizzes and formative assessments on the screen while answers remain private. Teachers are also in control of their virtual classroom and can delegate control to any participant for a more collaborative session while maintaining minimum disruption. Teachers are presented with advanced presentation tools that allow for annotation of screen content, saving, recording and archiving their lessons for future editing, revision and reference purposes. Finally, tutors and other members of the school staff can collaborate via audio and video conference feature that is also a major Onescreen addition.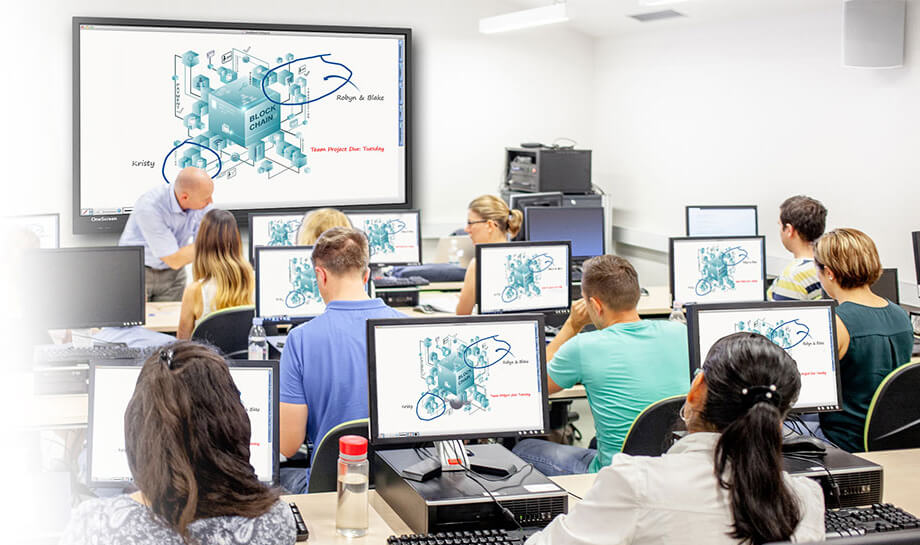 A SOLUTION WITH THE STUDENT AT HEART
Student participation is enhanced using Onescreen. Students can attend classes from anywhere, physically or remotely. Lessons are easily saved for ease of student revision and reference thus making it quite easy for students who have called in sick to catchup with their lessons. In class, students can get access to the shared screen and easily collaborate with tutors and other students live on the shared content. Student can also save and share their work through file share feature and collaborate privately with their tutors and other student.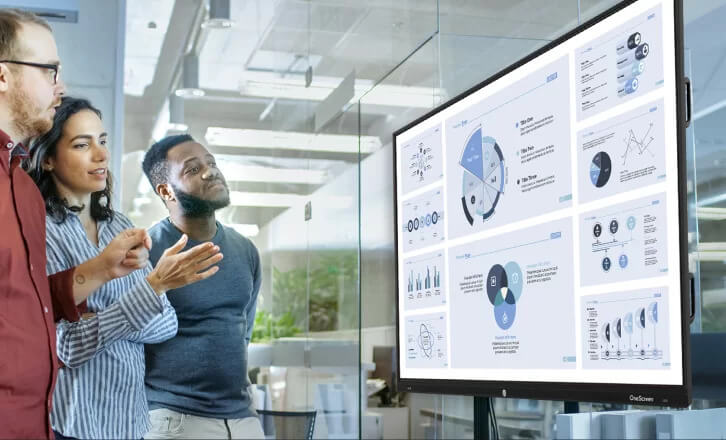 GETTING STARTED WITH ONESCREEN
AdcareIT provides training, support and ease of integration of Onescreen to your school environment. We shall walk with you the journey of installation, integration, ensuring that the underlying solution requirements are met and offer full service support through our service desk.